Coffee Beans Indonesia
Finest Green Coffee Beans Supplier from Bali Indonesia
Agrio Coffee is farmer, supplier, and exporter of Indonesian green coffee beans. Bali Kintamani arabica coffee beans with many post harvesting choices and finest robusta coffee beans processor from Bali, Indonesia.
Green Coffee Beans Indonesia
Agrio Coffee is farmer, supplier, and exporter of green coffee beans from Bali, Indonesia. Green beans, raw, unroasted, our current original crops known as unique region has a long coffee producing history. Grown withinside the Kintamani highlands with an altitude above 1200m sea level, the tri-mountain soil combination Agung, Batukaru, and the slopes of Batur volcano has all the factors needed for that perfect coffee production process, including a highly favourable climate and rich volcanic soil.
With medium acidity mild flavour citrus full body aroma comes fruity, chocolatey, and with subtle hints of other similar flavours. Green coffee beans of Bali Kintamani has choices of post harvesting process comprises natural sun-dried, fully washed dry hulling, and semi washed wet hulling, and a new anaerobic processing. Oficially certified and protected for geographical indication (GI) origin and quality coffee beans.
Indonesia Arabica Coffee Beans
Single origin, specialty coffee of arabica green coffee beans from Bali region of Indonesia.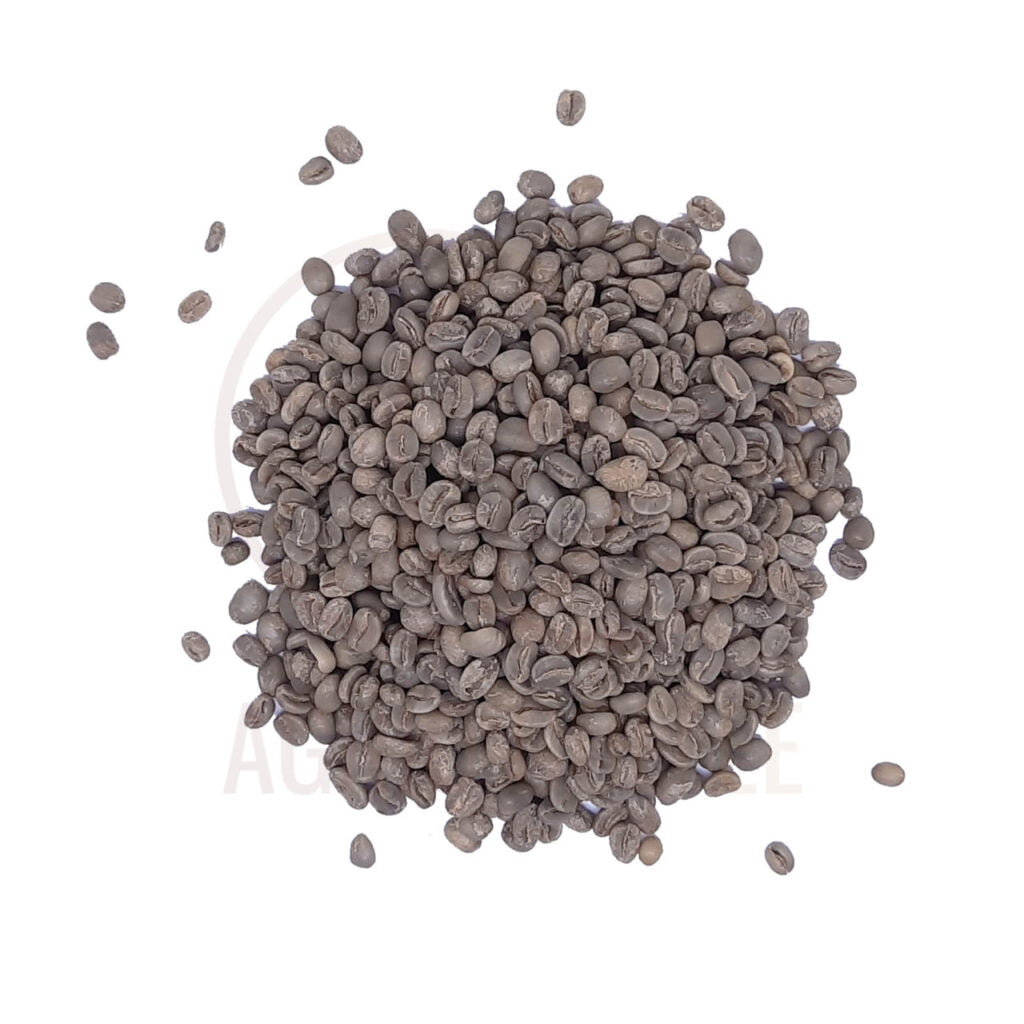 This process start with presorting, cleaning, floating. Depulping, pulped beans are left with mucilage and then fermented. Final process sun-drying until 10-13% moisture and then hulling to remove skin.
Allows the high acidity to shine to get floral, sour, citrus fruit flavor profile.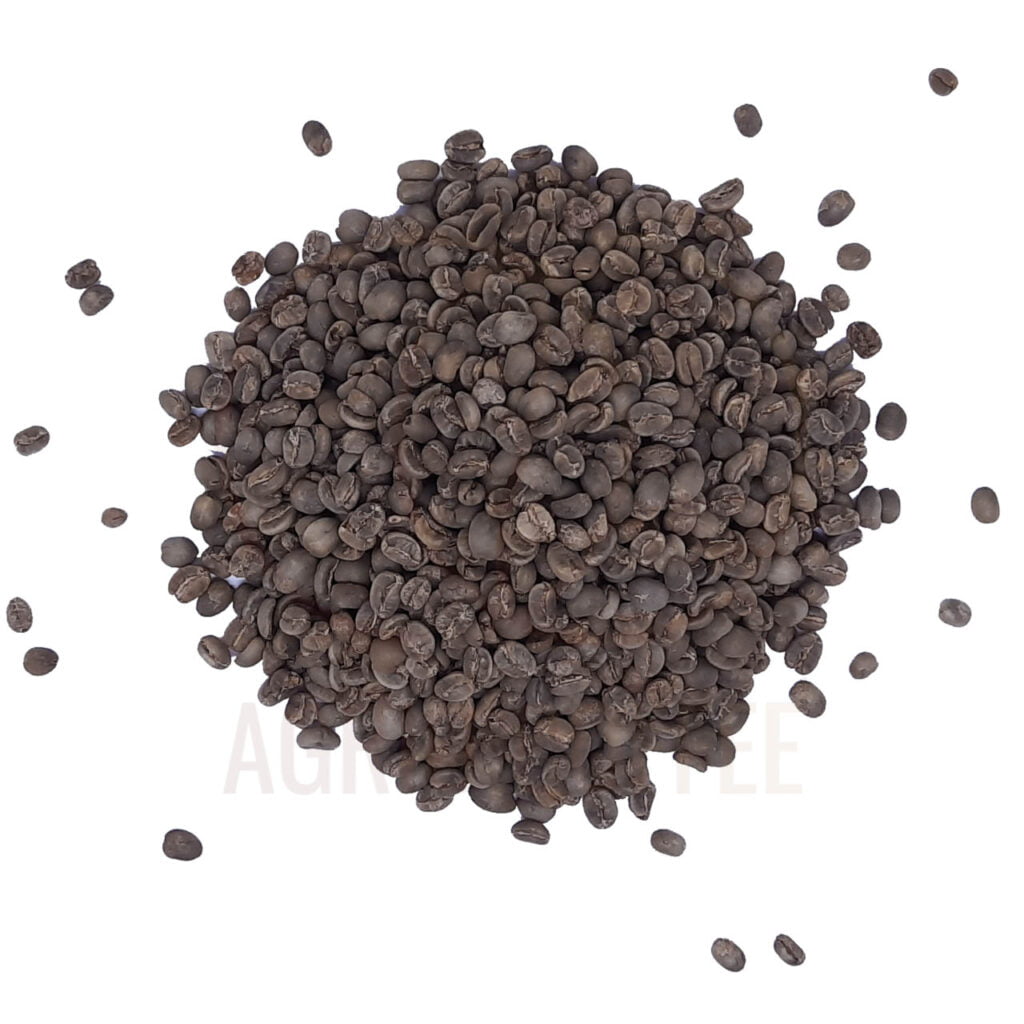 Intermediate process between wet and dry processing. The same beginning process as full wash but drying 40% moisture, hulling, and then drying until reach 10-13% moisture content.
The coffee flavor profile produced intense sweetness level, fuller body, and medium acidity level.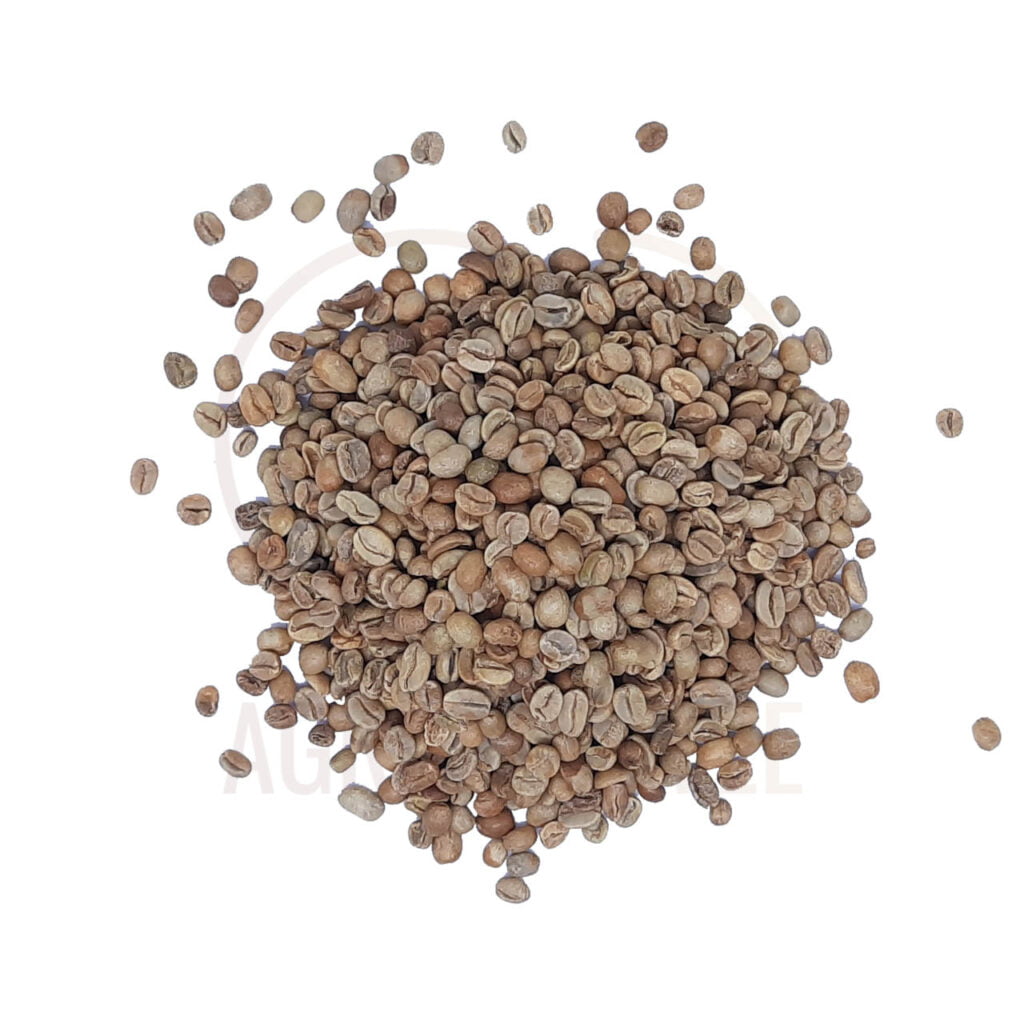 Natural or Dry Process is done by sun-drying coffee cherry while the skin still attached until moisture content reaches 11%. The dried beans are then peeled to separate the skin.
Final result low acidity level with flavor profile produced overall fruity, winey, and fermented.
Indonesia Robusta Coffee Beans
Finest robusta ELB with 350 through 450 beans count and EK-1 with 45 defects through 120 defects.
Green coffee beans from Bali region of Indonesia.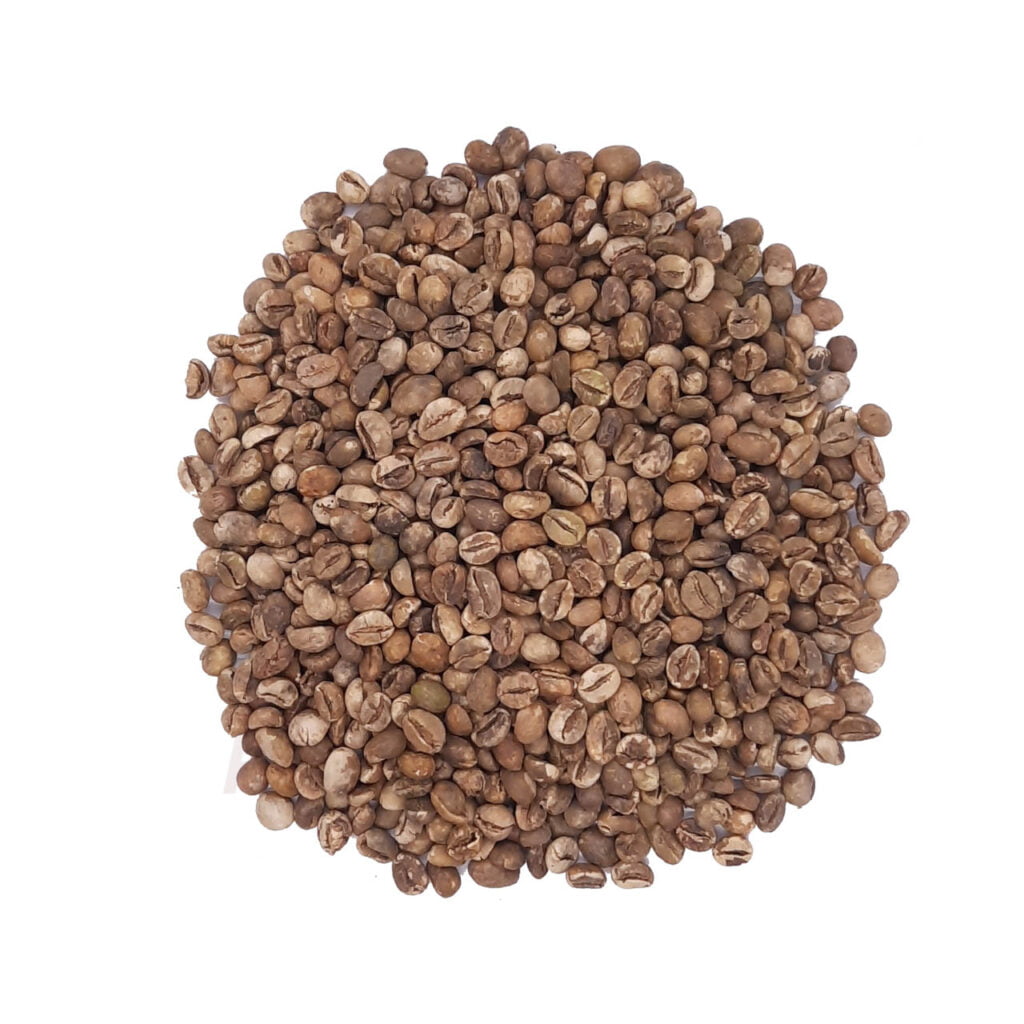 Grade 1 Robusta Coffee Beans: Maximum Defect Value of 11%
Grade 1 beans are the highest quality robusta coffee beans in Indonesia. To be classified as Grade 1, the beans must have a maximum defect value of 11%, which means that no more than 11% of the beans can have defects such as insect damage, black or broken beans, or other imperfections.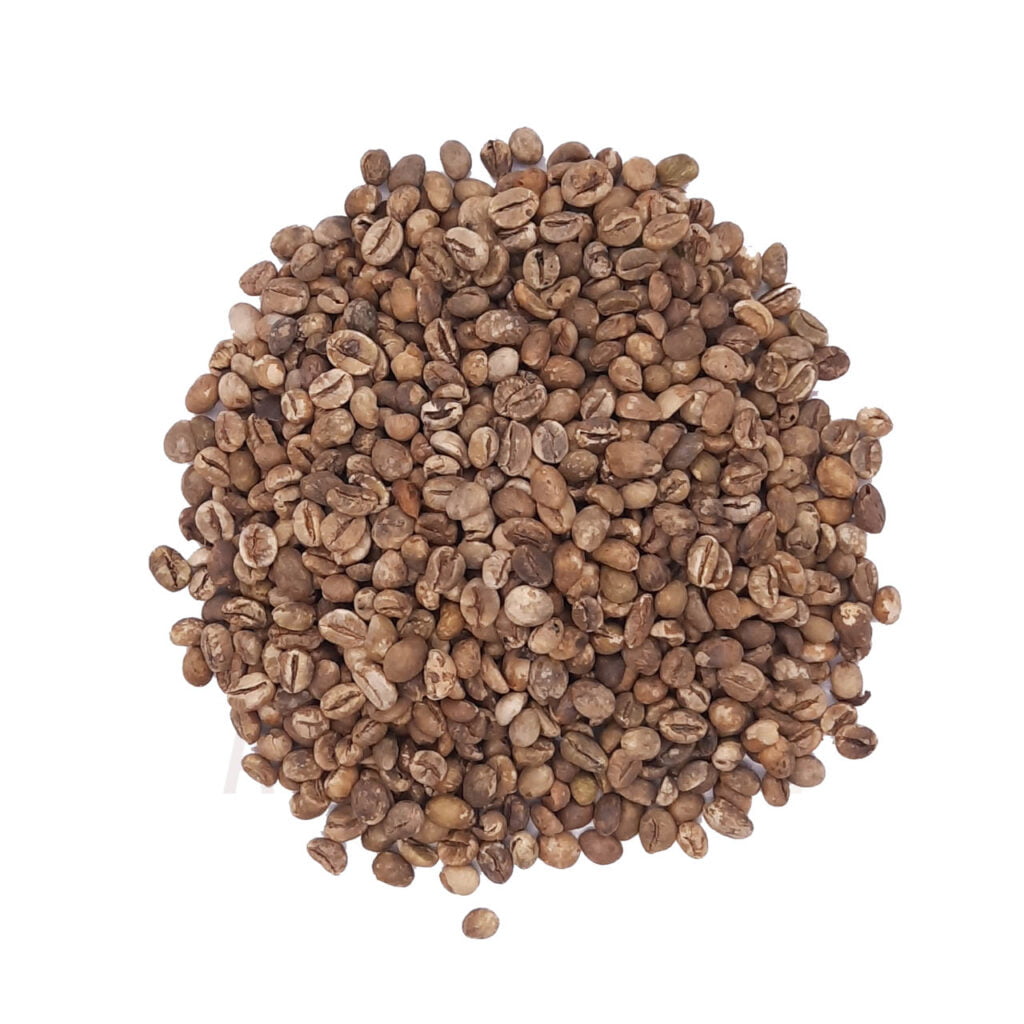 Grade 2 Robusta Coffee Beans: Maximum Defect Value of 25%
Grade 2 beans are also high-quality robusta coffee beans, but they are grown at lower altitudes than Grade 1 beans. They have a slightly weaker aroma and flavor than Grade 1 beans, but are still considered suitable for premium blends and espresso. To be classified as Grade 2, the beans must have a maximum defect value of 25%.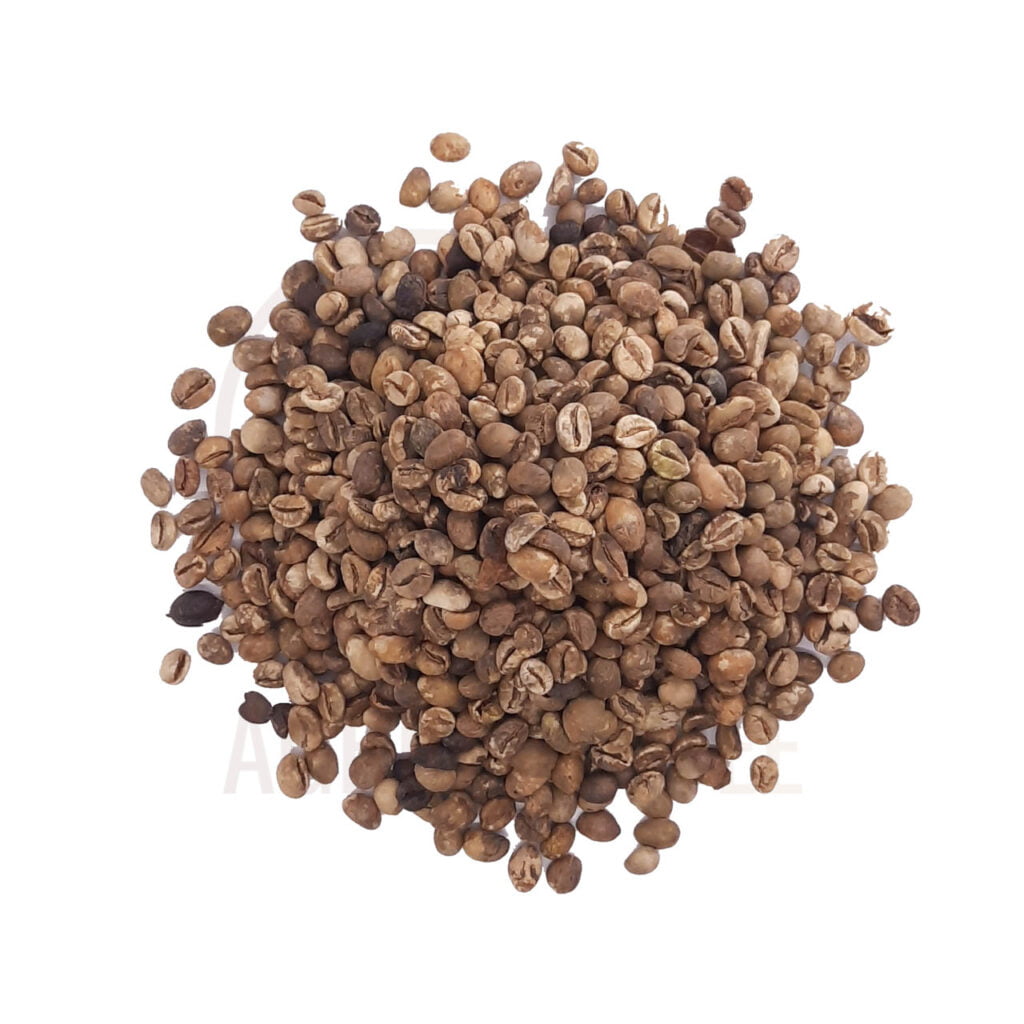 Grade 3 Robusta Coffee Beans: Maximum Defect Value of 44%
Grade 3 beans are typically less uniform in size and shape than Grade 1 and 2 beans. They have a more earthy flavor and a higher acidity level, which makes them suitable for use in blends or for instant coffee. To be classified as Grade 3, the beans must have a maximum defect value of 44%.
Continued to earn global recognition in terms of coffee quality assurance, friendly sales contracts, and timely delivery of shipments. Agrio Coffee have shipped consistent volumes of green coffee beans from Indonesia to countries around the world.
Quality
We strive to meet or exceed their expectations on every coffee beans experience.
Consistenly
We uphold the highest standards of consistenly in all of our process and actions.
Transparency
We view our trade partners as family. Relationship with honesty as long term agreement.
Beginning as a small farmer in Bali island, Agrio Coffee through partnership program of Indo Agrio established a communication and partnership between coffee farmers all around Indonesian archipelago. We grow together to achieve extraordinary coffee beans by sharing our knowledge in search of perfect quality. Explore differences and bring the best coffee specialty a highest quality of coffee beans available into your table accompanied by traceability information.
In collaboration with Indo Agrio and Group, Agrio Coffee trade in other regions all around Indonesia. By sourcing local green coffee beans from Sumatra, Jawa, Sulawesi, Nusa Tenggara, Papua, we are ready to match global coffee beans demand. We also provide roasting services with roasted coffee beans product as well as labeling for customer needs.
Coffee Beans Supplier
We are dedicated to providing the highest quality arabica green coffee beans from Bali, Indonesia. As a supplier and processor, we take pride in our post-harvesting techniques that ensure the beans retain their unique flavor and aroma.
Our drying site in Bali, Indonesia allowing us to carefully monitor the drying process and maintain the perfect moisture content for the beans. We offer a variety of post-harvesting techniques, including wet processing and dry processing, to suit every customer's preferences.
Coffee Beans Exporter
We are passionate about producing the finest robusta green coffee beans in Bali, Indonesia. As a supplier and processor, we have our own factory equipped with the latest technology to ensure that every bean is of the highest quality.
Our commitment to excellence starts with the processing of the beans. We employ a range of techniques, including sieving, cleaning, polishing, sorting and grading, to ensure that every bean is consistent in size, shape, and flavor. We offer finest Grade 1, Grade 2, and Grade 3. As well as other specification as our customer might requested.
A coffee bean is a seed of the Coffea plant and the source for coffee. It is known as 'Kopi' in Indonesia. The pip inside the red or purple fruit often referred to as a cherry. Just like ordinary cherries, the coffee fruit is also a so-called stone fruit. Indeed, coffee is not just a way of life in Indonesia, it has become an important commodity. In addition to heavyweights Brazil, Vietnam and Colombia, Indonesia is also one of the largest coffee producers in the world. It is not only consumed by Indonesians, but also becomes the livelihood of many residents. It is an integral part of everyday life for many, from coffee farmers to coffee merchants.
Latest update, current project, plantation, harvesting, post processing, coffee beans. Our news and articles in one section.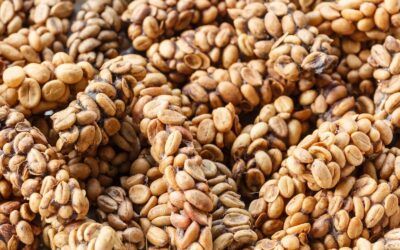 Indulging in a steaming cup of coffee has evolved into a global morning ritual. Originating from Indonesia, there exists a truly extraordinary...
Unlock the potential of your investments with our thriving coffee farming opportunities. Delve into a world of sustainable growth and robust returns. Our seasoned experts ensure every aspect of cultivation, from soil to harvest, reaps success. Join us in cultivating not just coffee beans, but a prosperous future.